The card set
The card set is for people who want to deal with their own or others' goodbyes. It is also for those who are planning a farewell and want to actively shape it. The cards are also for those who support them in this process.
The card set consists of 95 cards in five categories, which are briefly introduced below. The cards can be combined with each other or used as individual sets for the corresponding topics.(Some cards are duplicated so that they can be used more than once during planning).
Base cards
The basic cards contain fundamental questions that are important for the organization of a farewell party. Once these questions are clarified, it is easier to make further considerations.
Ceremony cards
These cards show the possible sequence of a farewell party. On this basis, you can develop your own schedule and/or fill the stations with your own content.
Question Cards

The question card set contains 13 questions that help to remember the person. These cards are intended to stimulate collecting theme and content for a farewell celebration or content for a farewell speech. The cards can also be the basis for remembering and sharing together.
Co-design cards
The co-design cards show the possibilities and moments where it is possible to get involved with your own ideas. You can choose one or more of these cards and then decide how you will create these moments.
The inspiration cards should be a support for this.
Inspiration Cards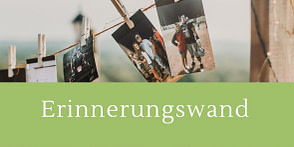 The inspiration cards are a pool of ideas for co-design. They are meant to give inspiration on how you can get involved. If you combine these cards with the events (ceremony cards or co-creation moment cards), you will get a clear picture of how you can shape the farewell.